I regularly volunteer to do electronics repairs during a local Repair Café. This is a checklist of stuff I take with me: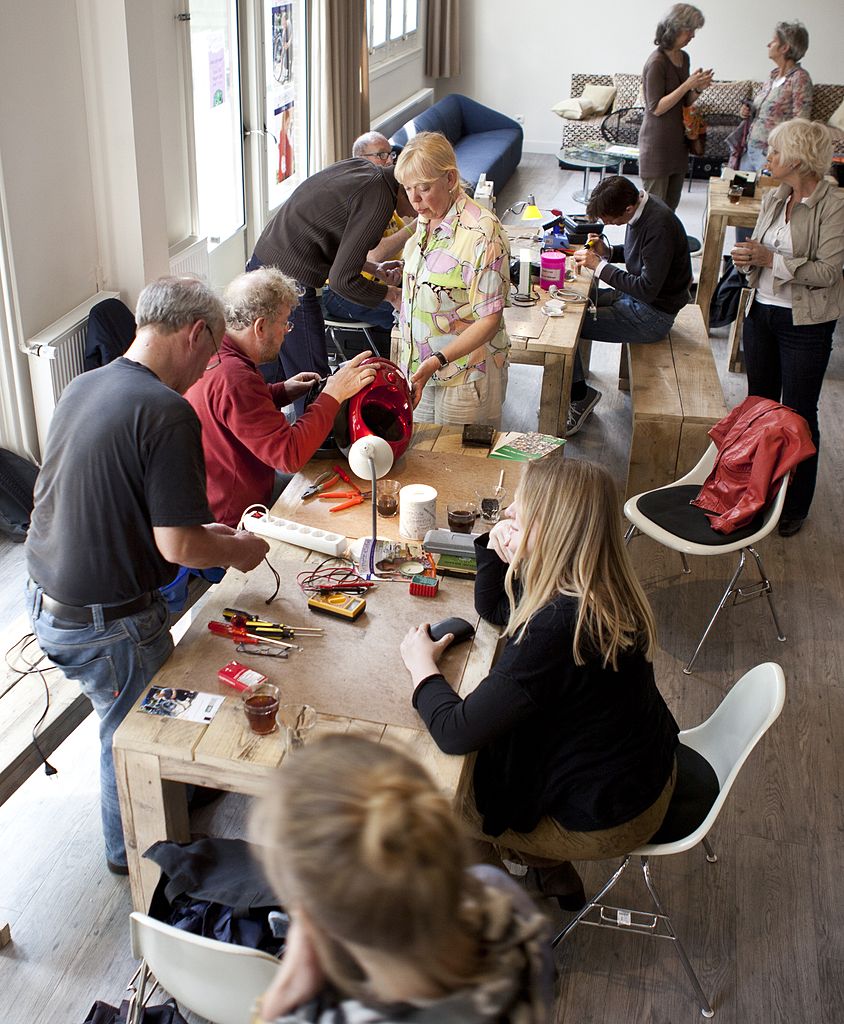 Tools:
laptop, handy to look up datasheets, manuals and repair videos
screwdrivers: flat, philips, torx, special. Best to take torx screwdrivers, bits do not always fit
side-cutters, assortment of pliers
multimeter, ESR meter
audio cables: mini-jack to mini-jack, mini-jack to cinch/phono, mini-jack to jack
USB cables
adjustable power supply with leads
leads with crocodile clips
helping hands
mains extension cord and power distribution
glue gun
soldering iron. I actually use a gas soldering iron, handy to use the exhaust for heat shrink
dremel
drills
some additional lightsource
solder wick
Consumables
canned air
contact spray
machine oil
cotton swabs
(charged) AA, AAA and 9V batteries
wires: different gauges, solid, stranded, flatcable, coax…
audio cables (from broken headphones and the like)
solder
super glue
two component glue
heat shrink tubing
sugru
zip ties
Components:
little loudspeaker (not everybody brings their speakers with a defective amplifier)
mains power leads with and without ground
glass fuses
resistors
electrolytic capacitors
diodes
connectors: barrel jacks and sockets, stereo headphone jacks (3,5mm) and sockets
metric bolts
switches
I will probably add stuff to this list in the future.