I had opened my Asus WL-500g deluxe router because I was planning to hook something to the internal serial port header. I immediately spotted a dodgy looking capacitor.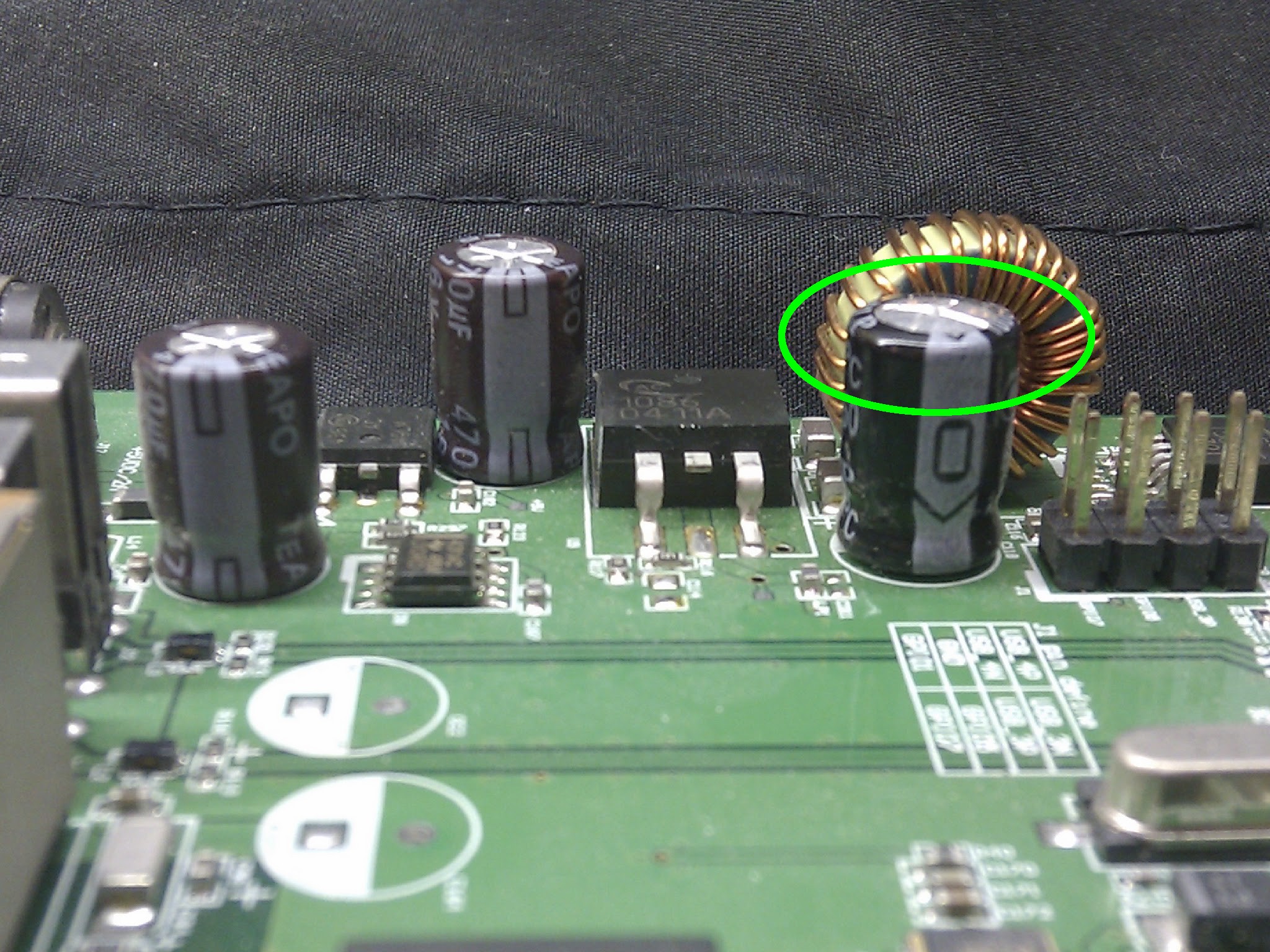 This 6V 1000µF capacitor had a bulging top and after desoldering only measured 5µF! I replaced it with a 16V 1000µF capacitor: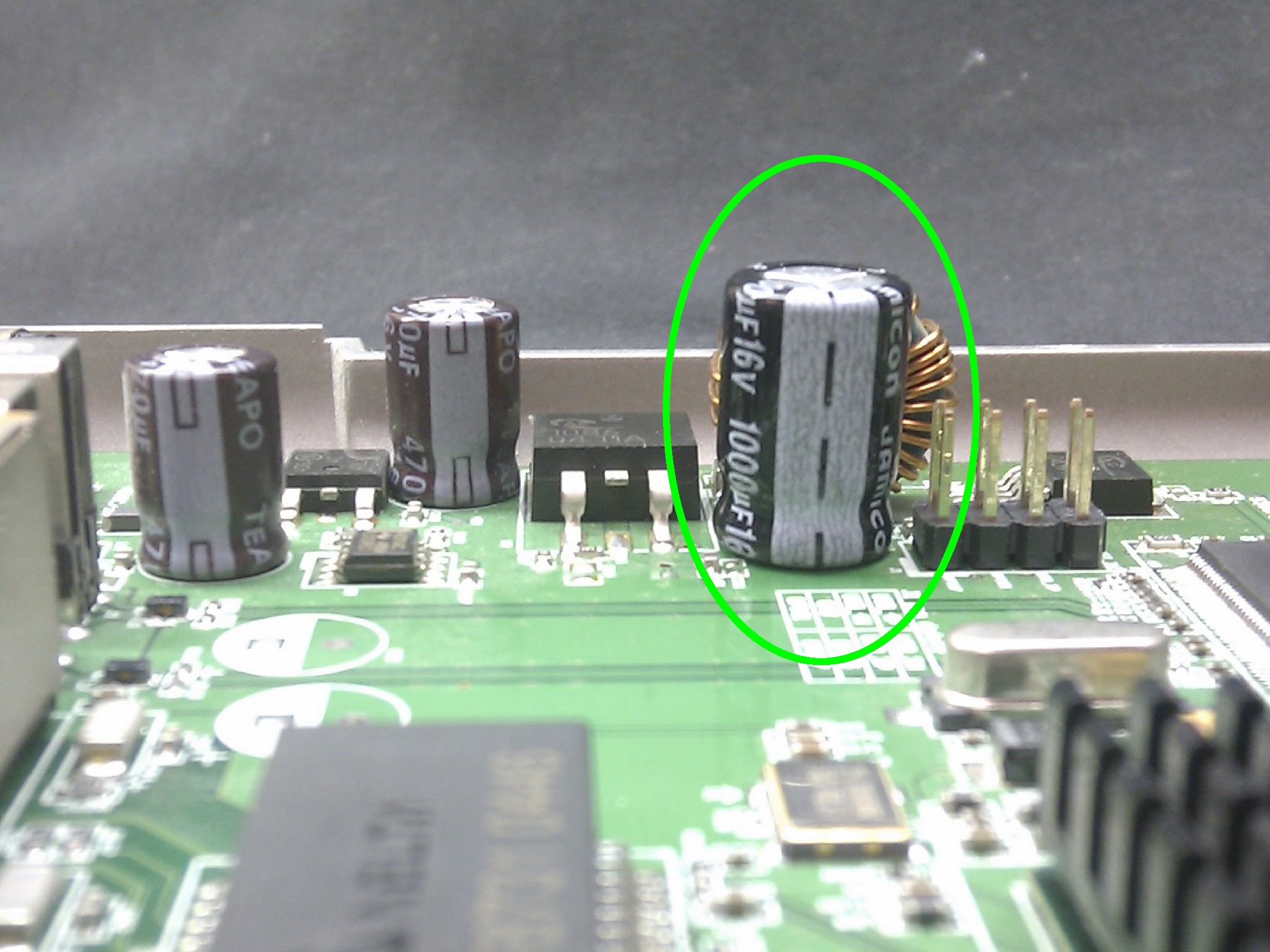 The area around the capacitor is getting pretty hot, that is why I plan on adding a fan later.